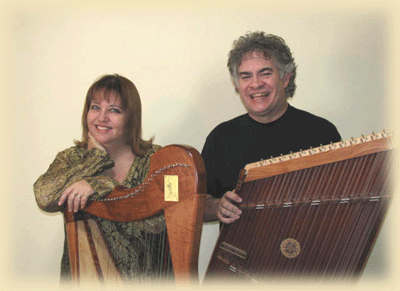 Scott and Irma Reeder (Albuquerque, New Mexico)
Scott and I have been performing together for four decades and our music interests have led us through innumerable styles, complimenting the musical genres we presently enjoy...
Celtic, Traditional and Contemporary Christian, Classical, Pop, Old-Time Country and More!
As a duet, or in collaboration with other musicians, we are available for weddings, parties, conferences, and other special events. We also enjoy sharing our music in churches, nursing homes, and critical care units. We teach a variety of instruments to people of all skill levels, as well as vocal performance. We encourage and promote many activities to help keep live music alive. See what we're up to, and have a Listen.